Independence Day Coloring Pages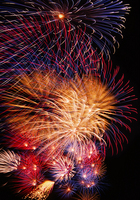 For these Independence Day coloring pages be sure to have your red, white and blue crayons ready. From fireworks, flags and really cute pictures for the 4th of July, kids will feel patriotic as they color these pictures.
We found so many neat pictures to print and color in celebration of Independence Day. Some of these pictures are below and some are on their own page.
We put the fireworks and flags on separate pages so that it's easier for you to find what you want.
Use the links below these pictures to explore all of the July 4th printables.
Independence Day Coloring Pages
This section of 4th of July coloring pictures are pages that represent the 4th of July and our country. From patriots, bald eagles and more. Just scroll through the pictures. Once you find what you want, click on the picture. This will open the larger printable page in a new window/tab. From there, just use your browser's print functions to print it off.
So get out the red, white and blue crayons (plus a few of your other favorite colors) and get ready to be patriotic. Don't forget to use the links below the pictures for flags and fireworks coloring pages.
Now that you've dressed these patriots in red, white and blue, in addition to these
Independence Day coloring pages try our fireworks coloring pictures
or the
flags coloring page
.
***z-socialize-it***
More Kids Fun
July 4th Crossword Puzzles
Solve these puzzles online or take a copy with you and print it off.
Independence Day Word Search
Find patriotic words in these word search puzzles. There are 3 levels (easy, medium and hard). Play online or print off a copy.
July 4th Kids Fun Facts
Check out our sister site and these cool facts about this day and our history.